Welcome to Riverview Hunting and Briney's Bird Farm
Riverview Hunting

Riverview Hunting is a hunting operation developed to provide a better Euroshoot in the mid-west, one that is timely on operations, increases the challenge of the shoot, and decreases the harvest rate.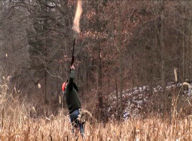 A Euroshoot that makes accessibility a foremost priority for all ages of shooters and increases the variety of shots with each movement to a new station. Incorporating top quality guides and dogs, we have a very knowlegeable staff that can conduct a hunt in any and all weather conditions and that will exceed customers' expectations.
Briney's Bird Farm

Briney's Bird Farm's objective is to produce game birds of quality, quantity, and consistency year in and year out. We also are a leader in our industry providing information and guidance to others. As a leader we help with policy development and legislation that has direct or indirect impact on our industry.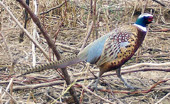 All the while providing high-quality service and a high-quality gamebird.
Welcome to our website. Browse around and learn more about our operations.
---
Visit our
Facebook page


---
Copyright © 2023 Riverview Hunting / Briney's Bird Farm.
Portions copyright © 2023 Logonix Corporation.